Protective Services Limited is a licensed security and private investigation company with a team of Wellington based security guards, crowd controllers, private investigators, personal protection officers and security risk management specialists.
Protective Services is a registered New Zealand owned business founded on the three pinnacles of quality, professionalism and service excellence. Protective Services only engages highly-trained, experienced and licensed security professionals and private investigators selected exclusively from the military and emergency services. 
The team of contracted security professionals and private investigators at Protective Services are vetted by the New Zealand Police and certified or licensed by the Ministry of Justice – Private Security Personnel Licensing Authority (PSPLA).
Protective Services Limited has been granted the use of the New Zealand Made trade mark as a trusted mark of authenticity (licence number 806934).
GuardHire – Wellington Security Guards
Protective Services launched GuardHire in Wellington to satisfy demands in the market for a reliable, accountable and professional security guard provider. Our highly-trained team of security professionals will protect your assets, people and infrastructure. 

VIP, Celebrity, Diplomatic & Executive Protection
Corporate executives, celebrities, diplomats and high profile public figures are increasingly at risk from individuals and groups seeking to harass, injure or extort money for a perceived injustice or to promote their cause. 
In today's society, corporate executives face mounting threats of extortion, retaliation and public embarrassment. Executive Protection is a specialised field of security commonly referred to as executive care to address the management of any risk faced by these individuals or their family. 
Risk Management 
Our licensed security consultants and private investigators deliver a range of security and investigation solutions. Protective Services are Wellington and nationwide risk management specialists to the private, corporate and government sectors.
Protective Services will review your current business or organisations security arrangements. We provide independent security consulting and risk management services in Wellington and throughout New Zealand.
Your business or organisation is vulnerable to a variety of risk, including, but not limited to theft, fraud, threats of violence or suspected corruption, our security consultants conduct risk assessments of your brand, assets, people and infrastructure.
Private Investigations
We utilise the proven investigation skills and operational experience of qualified former police detectives. Our private investigators are discreet, resourceful and committed to achieving the best outcome for every client regardless of size or stature.
Our Wellington private investigations are conducted with the highest level of discretion and professionalism by qualified former police detectives. We use modern technology and the latest investigative techniques to complete all investigation assignments with formidable expertise. Every assignment we carry out is treated with strict confidentiality and the utmost sensitivity.
As Wellington's longest established licensed private investigator and former certified fraud examiner, Dion Neill has over three decades of experience investigating theft, fraud and dishonesty. Injury and disability insurance claims can amount to substantial amounts of money which sometimes requires validation before any compensation is made to ensure the correct entitlement.
In the late 1980's, Dion was one of the first licensed private investigators in New Zealand to carry out investigation assignments on behalf of the ACC (Accident Compensation Corporation). Dion has successfully investigated hundreds of insurance claims and detected fraudulent activity by claimants.
We can assist you to confirm the validity of insurance claims or to investigate if a claimant is misrepresenting the facts – when you needs evidence and facts for additional context during verification of a claim, please contact us.
We offer corporate and commercial clients comprehensive investigation services to gather evidence and safeguard business interests. We understand how important it is to be aware of privacy breaches regarding clients, we investigate with professionalism, keeping your brand, assets, people and information safe.
Our highly-experienced and qualified investigators in Wellington can assist you with any concerns, including theft, fraud, criminal activity or general misconduct cases.
Covert surveillance is a common element as part of many investigation services, including commercial investigations, insurance fraud investigations and the investigation of suspected infidelity (cheating partners). Covert surveillance is a very powerful tool used in investigations where evidence is obtained in order to secure prosecutions – substantial intelligence is often gained from surveillance operations.
Process Serving (Service of Legal Documents)
Our process servers will professionally serve your legal documents, court proceedings and dissolution of marriage applications along with court summonses, demand notices, eviction notices and other time-critical documents across every region of New Zealand.
Dion Neill is authorised to serve court proceedings pursuant to section 25 (1) of the summary proceedings act 1957. TNG is an approved process serving agency for the service of charging documents (criminal proceedings) on behalf of government and law enforcement agencies. 
A number of our Wellington and New Zealand wide process servers are also licensed by the Ministry of Justice as private investigators with the proven ability to trace and serve the most evasive defendants.
Our dedicated New Zealand court authorised process servers in Wellington and throughout New Zealand will provide you with constant communication throughout the entire process, your instructions are managed with the strictest confidence.
With time sensitive legal documents and a fast approaching court deadline, you need a process serving team that you can rely on to get the service completed, quickly, diligently and accurately! We can help, contact us with confidence.
Dion Neill served his first document in 1986! Our high success rate combined with our robust processes and the very latest process serving software ensures we remain a formidable competitor for process serving throughout New Zealand.
A process server is an individual who serves legal process, court proceedings, dissolution of marriage (divorce) applications and other New Zealand or international legal documents. The courts in New Zealand require an individual named in the court proceedings to be personally served by a process server.
Our process servers deliver a diverse range of legal documents that often require an individual to attend a court hearing. Our document serving team are ready to take on any challenge and work assiduously to deliver your documents on time and professionally with integrity.
Our trained and highly-experienced process servers (legal document servers) in Auckland, Wellington, Christchurch and every region of New Zealand will professionally serve your court proceedings, dissolution of marriage (divorce) applications and international legal process.
Code 1 Limited has qualified paramedics available to provide first aid and emergency care at any public event or private function. Our highly skilled medics have decades of front line experience with St John or the Wellington Free Ambulance.
All of our contracted paramedics must provide a recognised qualification to provide first aid coverage. Providing qualified medics, security guards and security teams assists event organisers to manage risk to the public attending events, corporate or private functions. 
Credentials
Protective Services was founded by Dion Neill who has over 30 years of experience as a private investigator and security specialist. Dion has received training in military weapons, close quarter combat and self defence (krav maga).
Dion is a former member of the emergency services and New Zealand defence forces. Dion is a proud recipient of the St John long service medal, New Zealand defence service medal and long service award from the Wellington Free Ambulance.
Dion was tasked in 1987 to protect a Wellington business owner from serious threats of violence, this assignment was the catalyst for Dion to launch Protective Services. Dion has worked within international high-risk environments, he managed the security for a New Zealand representative sports team in South Africa.
Dion also established a security business that was later acquired by Group 4 Security (G4S). Dion accepted a senior management position with G4S, he was responsible for over 200 operational security staff.
Dion is a former certified fraud examiner with a diploma of security and risk management, he also successfully completed the investigation skills course at the Royal New Zealand Police College. Dion has achieved the highest credentials in security and risk management available in Australasia.
Dion has protected the rich and famous, including Sting, Bardot, Eminem, Jamie Oliver, Tony Hawk, Sir Elton John, Sir Peter Jackson and Film Talent from the Lord of the Rings Trilogy.

People
Our strength is our experienced team of consisting of former police, security and intelligence specialists. Each member of the Protective Services team is carefully screened. Our pre-employment background process includes criminal record checks and vulnerable sector checks. 
Every member of our security team are interviewed by our Managing Director, thoroughly vetted, and must supply at least three verifiable references. Successful candidates are then trained in our systems, processes and operational equipment. 
Protective Services only engages skilled, experienced and highly-trained Security Professionals to provide clients with an extensive range of security, personal protection and risk management services. 
Philosophy 
Our security professionals are not only our ambassadors but yours too. 
Our people play such a pivotal part in our business so we take care to recruit people with the credentials, experience and skill set to suit the requirements of our clients. 
Our systematic approach to establishing and maintaining the highest standards of security means clients can focus on getting the job done without risk to their assets or people. 
Training 
Protective Services training protocols exceed those of any other security company in the region. All of our licensed security guards receive formal security related training.
Deployment 
Our pre-deployment briefing covers all relevant policies, procedures and relevant safety issues, this document is a combination of both written and verbal expectations of our clients. 
Meetings
We meet regularly with our clients to ensure all aspects of our operation are exceeding their expectations. This is the opportunity for transparent communication between both parties, we appreciate every client has different requirements and as such, we are agile and responsive. 
Confidentiality
Our security professionals must sign a confidentiality agreement prior to deployment on any operational assignment. Trust is an important element of our client relationships and our people understand the seriousness of breaching this agreement.
Quality Assurance
Protective Services has invested in developing and maintaining a quality assurance management system based on recognised best practice. Our objective is to provide clients with bespoke security and risk management solutions that allow their business or organisation to operate safely and efficiently.

Licensing 
Protective Services Limited are licensed by the Ministry of Justice – Private Security Personnel Licensing Authority and approved by the New Zealand Police.
Licence Number: 002356/2020. 
The team of contracted security professionals and private investigators at Protective Services are vetted by the police and licensed by the Ministry of Justice – Private Security Personnel Licensing Authority. 
Protective Services are certified and licensed in New Zealand as property guards, personal guards, crowd controllers, monitoring officers, private investigators, security consultants and repossession agents.  
Memberships
Dion Neill was a foundation and executive member of the New Zealand Institute of Professional Investigators (NZIPI) until his resignation in 2020.
Dion is a current member of the following professional organisations:
ASIS International
World Association of Detectives
New Zealand Security Association
Awards
Protective Services has been selected as one of PartiesAndCelebrations websites most popular party and event services.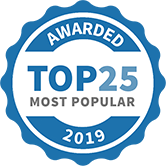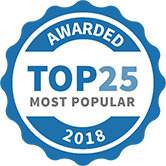 Community Support
TNG proudly supports a number of community based charities and non-profit organisations including St John, Starship, Life Flight Trust, Wellington Free Ambulance and Ronald McDonald House. Dion Neill is a volunteer first responder with over 40 years of service to St John and the Wellington Free Ambulance.